The River Golf Club Junior Golf Program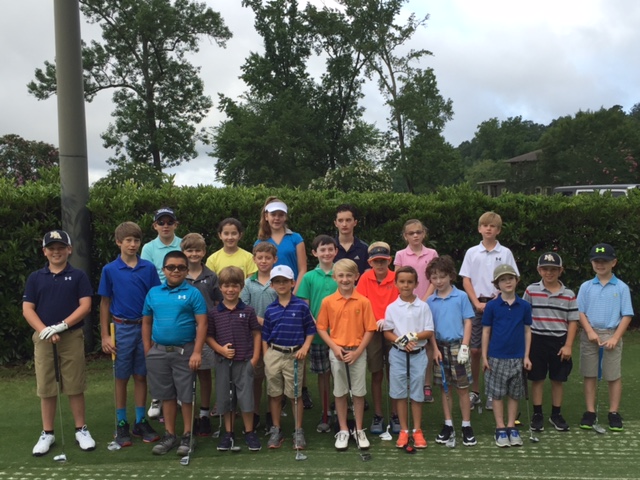 Philosophy
Our golf instruction program is designed to present golf as a fun and exciting challenge for today's youth. The program combines a simplified teaching progression with fun oriented games and activities.Through competition and interaction, juniors will develop not only their golf skills, but their conduct and discipline on the golf course. We are excited about this year's program and welcome all juniors to The River Golf Club to join us in all the fun!!!
Registration and Schedule
Registration for the Junior Camp will begin May 1st and will continue until the first day of camp.  There are two separate junior camp sessions therefore if you are interested in the later program you may still sign up during the month of June.  The July session will begin July 11th, and this session will also be every Monday and Tuesday through August 2. The sessions are from 8:30-11:30 each day.
The Cost
$225.00 per Junior
The Golf Instructors
The instructors of this program have extensive knowledge and experience in the golf industry, but also possess strong educational backgrounds in recreation and youth development that will enhance the overall enjoyment and understanding for the junior golfers.  As instructors we understand that there are different people of different ability levels, but the number one goal for our junior camp is to have fun and help instill the key attributes to being successful in golf and life.  The instructors for this program will be Head Professional Wayne Ackerson and Assistant Golf Professional Paul Walton.
307 Riverside Blvd.
North Augusta, SC 29841
(803) 202-0110
To access Drive Baseball website
please click here